You have to expect some new costume patterns for Halloween season, right?
First up, Simplicity has a new Men's pattern out. AND I LOVE IT.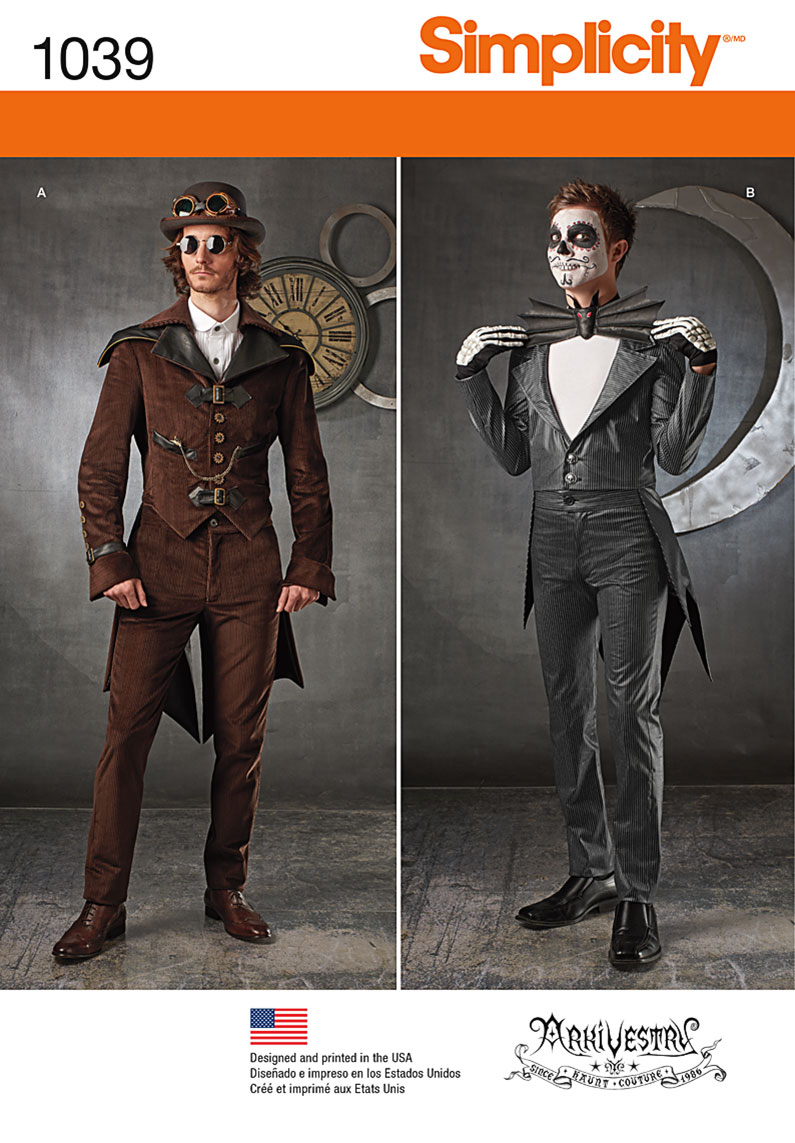 Simplicity 1039
- It's both a steampunk outfit AND a pretty awesome Jack Skellington. I love the steampunk version of the coat; so many great details. Plus people are always asking about tailcoat patterns and here you go!
My husband is totally going to be bugging me to make him one. :)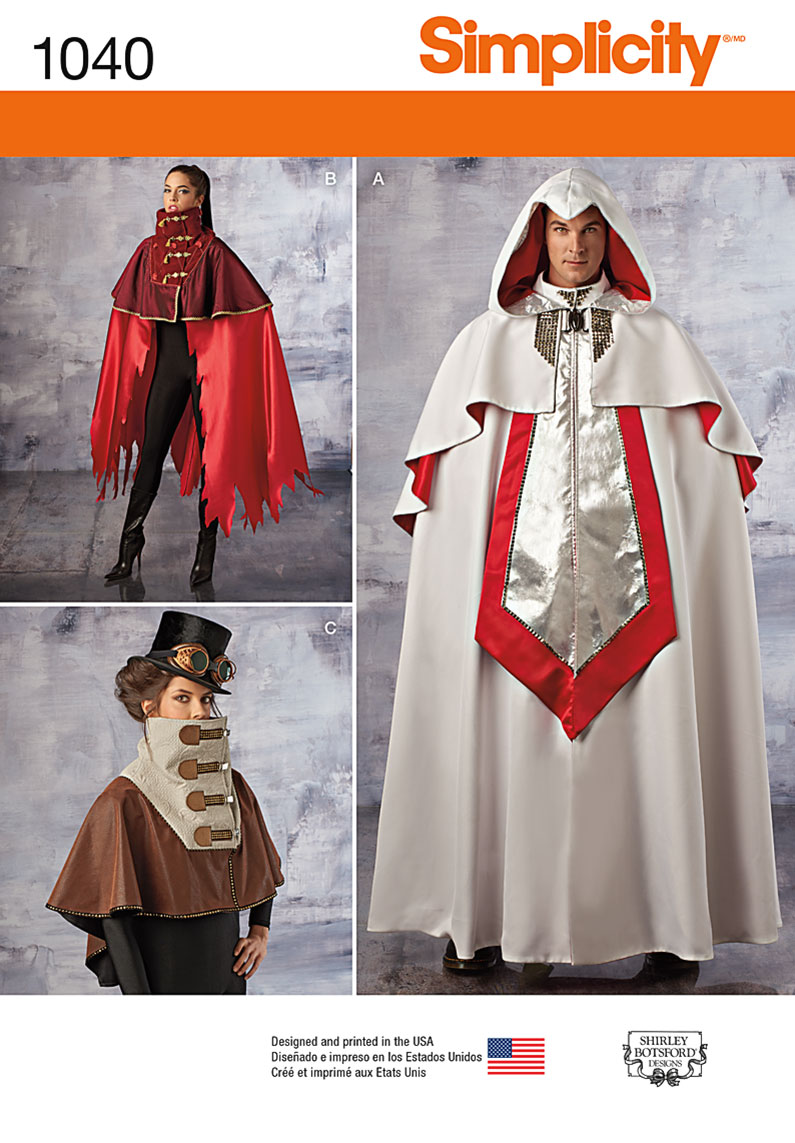 And then there's
Simplicity 1040
. This is one of those times I have to ask the peanut gallery: "Is there a cultural reference I'm missing?" What's with the hugely oversized steampunk cowls? Is this an anime or video game thing I'm missing? Cause as a general fashion statement it's not doing anything for me.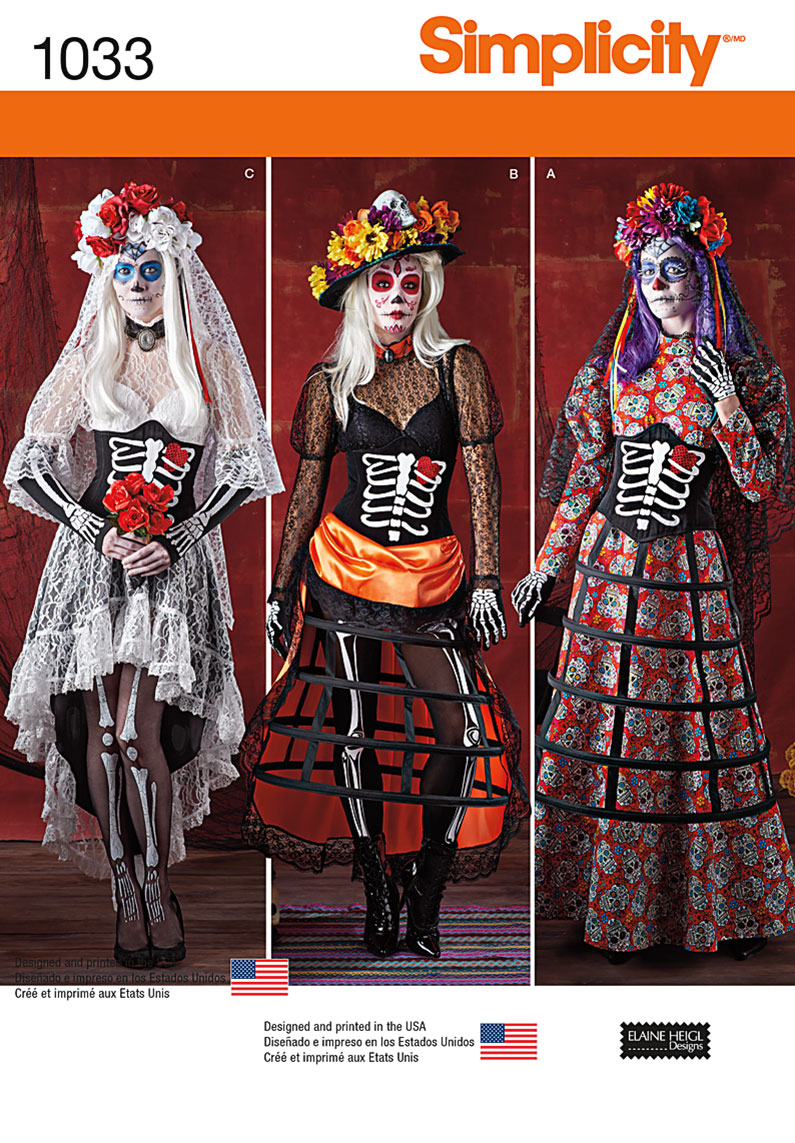 And finally
Simplicity 1033
: Misses Day of the Dead Costumes. I didn't realize DOTD was now steampunk. The individual pieces are almost 100% steampunk from the puffed sleeve blouse to the high-low skirts and hoop cage. I'm not wild about the corset really, but whatever. I think this could actually be a pretty versatile pattern to have.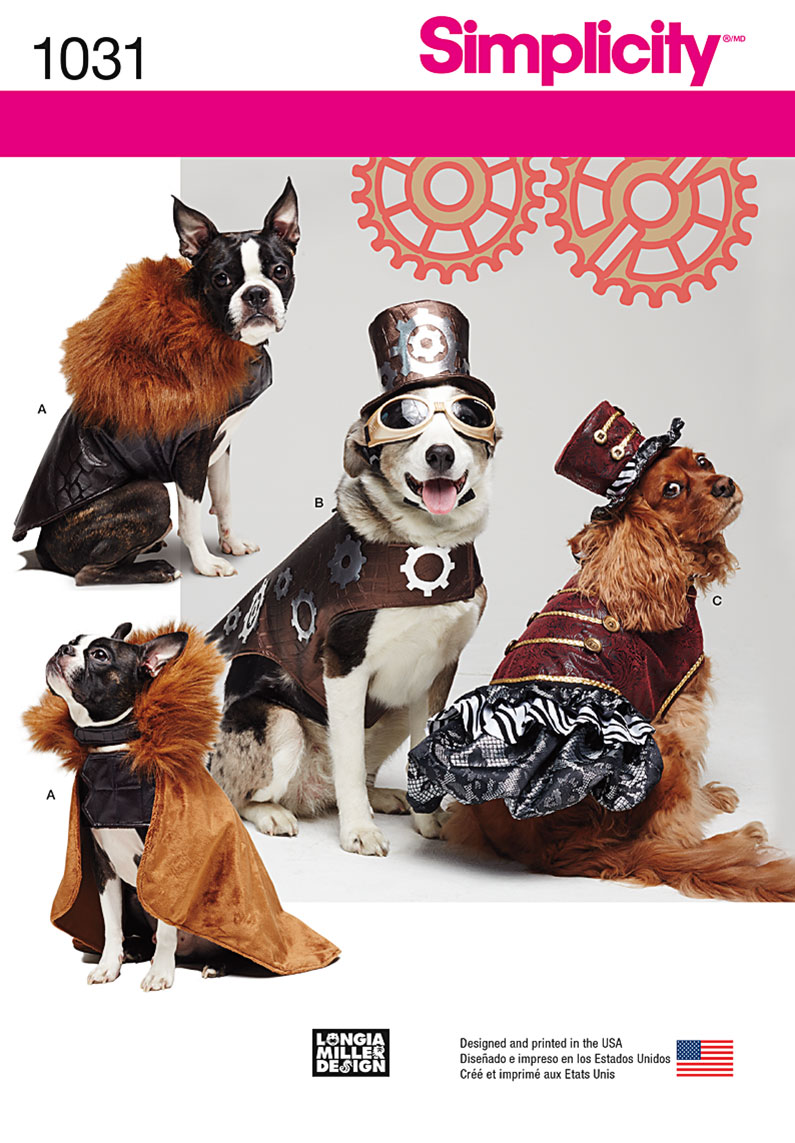 Simplicity have not forgotten that
Steampunk dogs need costumes, too!
I find it fairly hilarious that this is actually the SECOND steampunk dog costume pattern. I have to say I like the
McCall pattern
better than this one.
I have a couple neat new McCall's patterns for you, too, and Butterick has yet to release their Fall catalog, so I'm saving those for a second post.