The "Your Best 2172" Contest is going great so far, and it's only been a week! We've had some great entries and a lot of interest. Check out the contestants so far over
here.
I have some good news for you guys! Thanks to a Simplicity sale at Joann's I was able to pick up a couple of copies of the
BRAND NEW Simplicity steampunk pattern
. So that pattern will now ALSO be included in the prize package.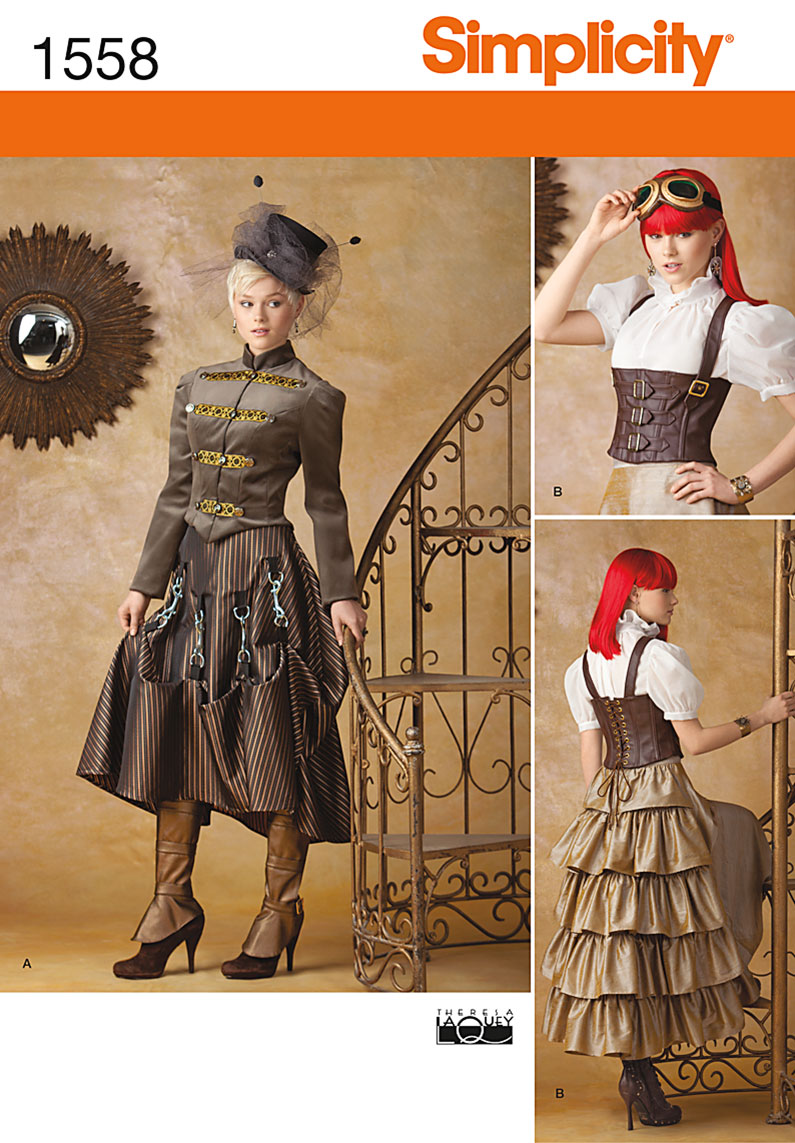 So get to sewing!!