Every time the pattern companies release something new that's steamy, I feel like it's Christmas. I don't even know WHY exactly, since sometimes I never USE the patterns, but I still love it.
So, I talked about this on my facebook page, but haven't posted it here, but there's
a new Simplicity Steampunk Pattern
.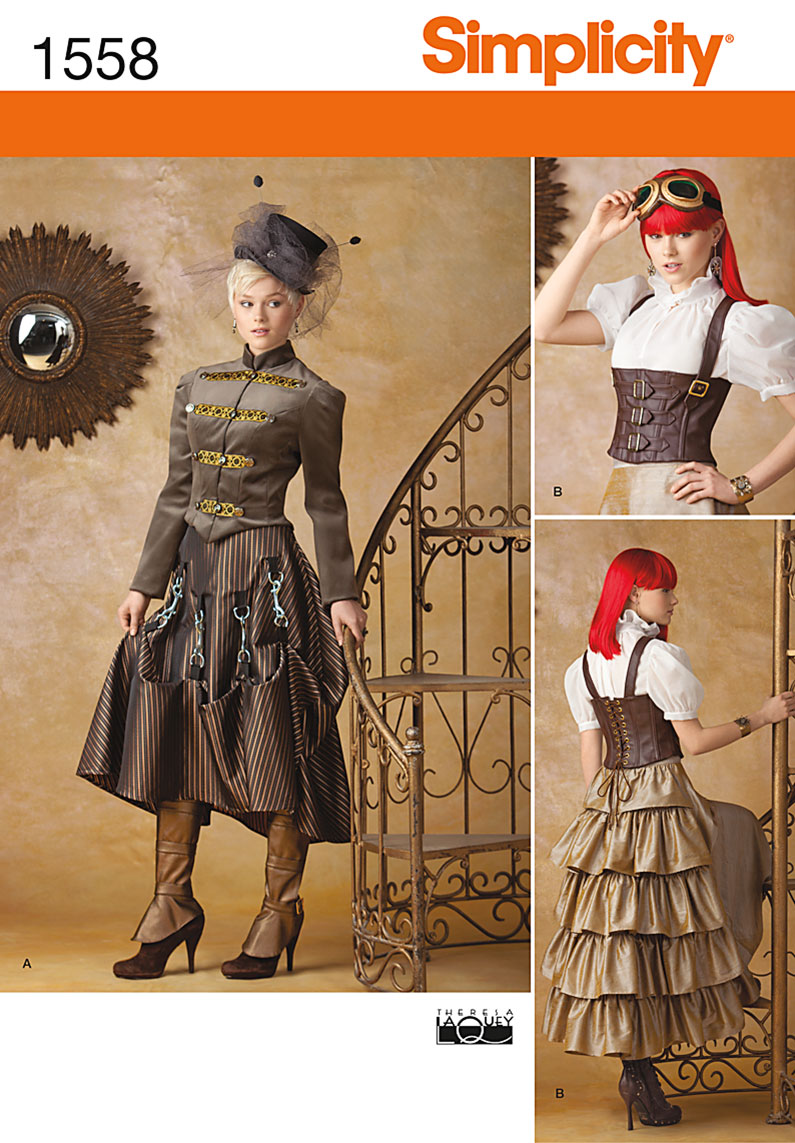 It was one of my reader's who alerted me to it, the day it was released. I stopped that day at Joann's to try to buy it while patterns were on sale, but naturally they didn't have it yet. I really like the skirts and the blouse. The jacket is nice and some people may find the corset/corselet useful, but I don't personally see a use for them.
Butterick has just released their Winter line and good news!
First we have a new
Edwardian ensemble
. This looks to be quite historically accurate, and would be a lovely ensemble for a historical event or to steampunk up.
And then they also have this
Corset and Skirt pattern
. The "corset" looks more like a corset top from the photos, and the style doesn't do all that much for me. But as a summer top, I guess it has potential.
The skirt on the other hand is FANTASTIC. Check out the back view. This is a style that is new and doesn't look like any existing pattern. In fact, I might be talking myself down from making it for myself as I type. (Someone hire me to make it for them...)