It's almost July, so apparently it's time for Early Fall sewing patterns.
McCall's has just released it's new patterns, including several new costume patterns.
Now, ok, this is gorgeous, and I think the pattern has some interesting and potentially useful pieces.  But THAT'S A LOT OF PEACOCK FEATHERS.  And the pattern calls for them.  It's designed to include the feathers.  There's nothing to the bustle without the feathers.  And I'm skeptical about how many people are willing to spend the money for that many peacock feathers and also spend the time hand-stitching them all in place.  Oh, wait, the pattern calls for "industrial adhesive."  So they're glued.  Enjoy your trail of feathers.
My usual skepticism about Big 3 corset patterns applies as well.  The corset in the pictures doesn't seem to have much in the way of boning, and I know Yaya Han wears real corsets UNDER her cosplays so don't assume this is doing any shaping.


McCall's has also released 
a new men's Victorian-ish pattern.
I'm not ENTIRELY sure what they're going for with this one, with the super short coat and rather unattractive trousers.  It's a big matador-ish, and not really historically accurate.  The vest is nice, though, and I'm sure some men could pull this look off nicely.  
Simplicity also has several new "of interest" patterns, ones I've already posted about on my FB page.  They have apparently finally figured out that cosplayers are a big market and are making patterns aimed for that demographic.  Several of them are steampunky, too.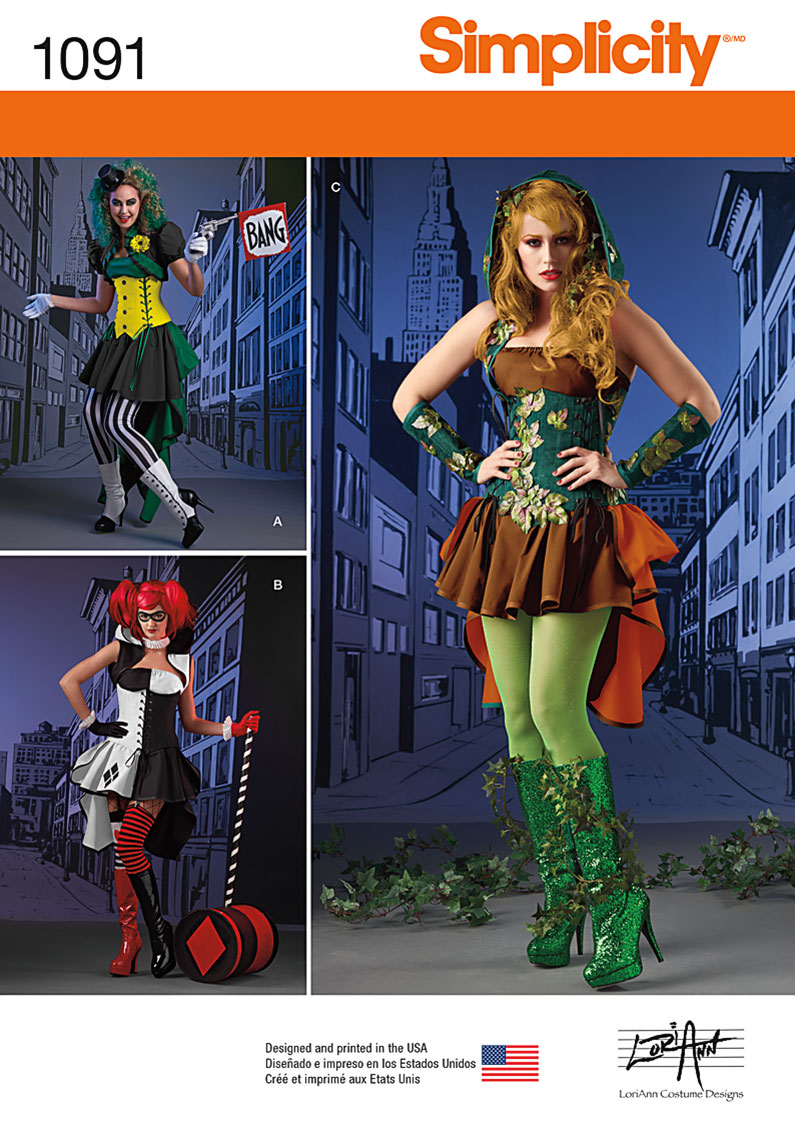 First is the
"Super Villainess" pattern.
 This may be my favorite as I like the look of the corset and there are some cute pieces included in the pattern regardless of whether you recreate any of these looks exactly.  
I found it totally fascinating that the pattern creator said she had no say in the sizing or instructions of the pattern.  So that explains why the instructions are so often useless.